Update: This post received the most views from Julie's St. Patty's link party! Thank you Julie :)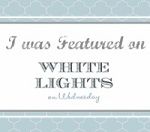 We're hosting our book club today, so I'm finally getting around to taking down our Valentine's day decorations (it's been a busy month!). Our walls looked a little bare without the
heart wreath
, so I made this sweet printable Irish blessing to take it's place.
Sláinte is the Irish (or Gaelic) way to say cheers, and means "to your good health." Here is the
pronunciation
. I love the sentiment of this blessing.
I found this amazing font
here
. Click on the image to go to the full size version, then drag and drop to your desktop, or right click and select save. The image is sized for an 8 inch by 10 inch frame.
Sharing at: